Dealing with injury can be a monotonous task. Unfortunately it takes time and effort to recover from, requiring both active and passive therapy to appropriately manage.
When we discuss this we have to be mindful that there are multiple types of ways an injury can occur. In this blog we will focus on non traumatic injuries or overload injuries. This would be one of, if not the main type of injury that presents to private practice. Examples of these injuries could include muscular strain/tear, 'patella tracking', bursitis and tendon pain.
Quite often we will determine through our assessment that these injuries occur due to poor muscular strength/conditioning to the task in which its being placed under. Take our 'new' runner for example. Most of us think we can just get up and run 3km from doing nothing, why not? It's a cheap, easy and effective way to get fit… But there are many variables that come into play when running.
Did you know that when running the force we absorb back from the ground (ground reaction force) is increased by 250% compared to walking! (Mann R.A., 1989)
A study by Dorn, et al. in 2012 demonstrated that when running the gluteus medius muscle takes 2.6-3 times your body weight in force while the soleus portion of the calves can take anywhere from 6.5-8 times.
See below infographic:
So what is optimal muscle strength for running to avoid injury?
Research into the calf muscles has shown to adequately absorb GRF and perform efficiently, it is recommended that we strengthen the muscle to accommodate 2x our body weight. (O'Niell, et al. 2018, 2019)
A study by Ireland et al.in 2003 determined that women with 'runner's knee' were on average 26% to 36% weaker through their gluteus medius musculature than their non injured counterparts.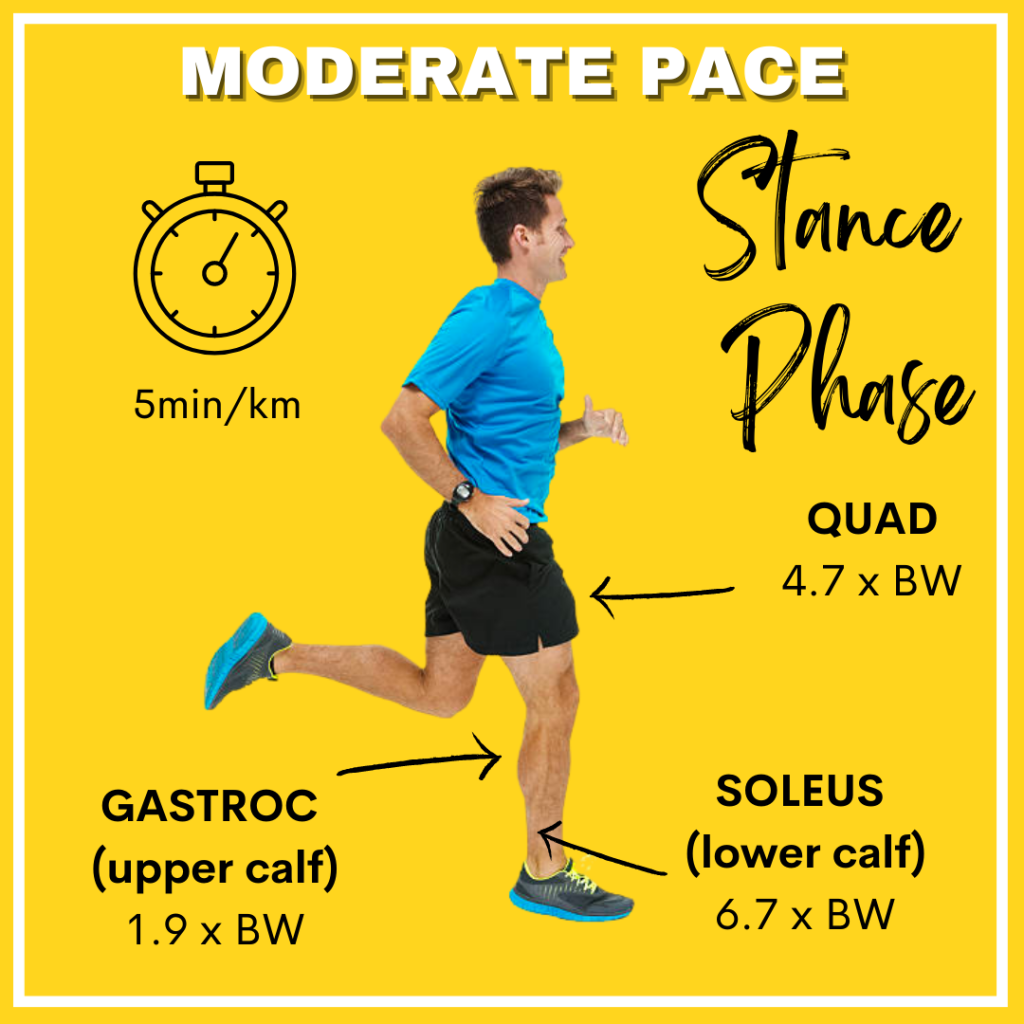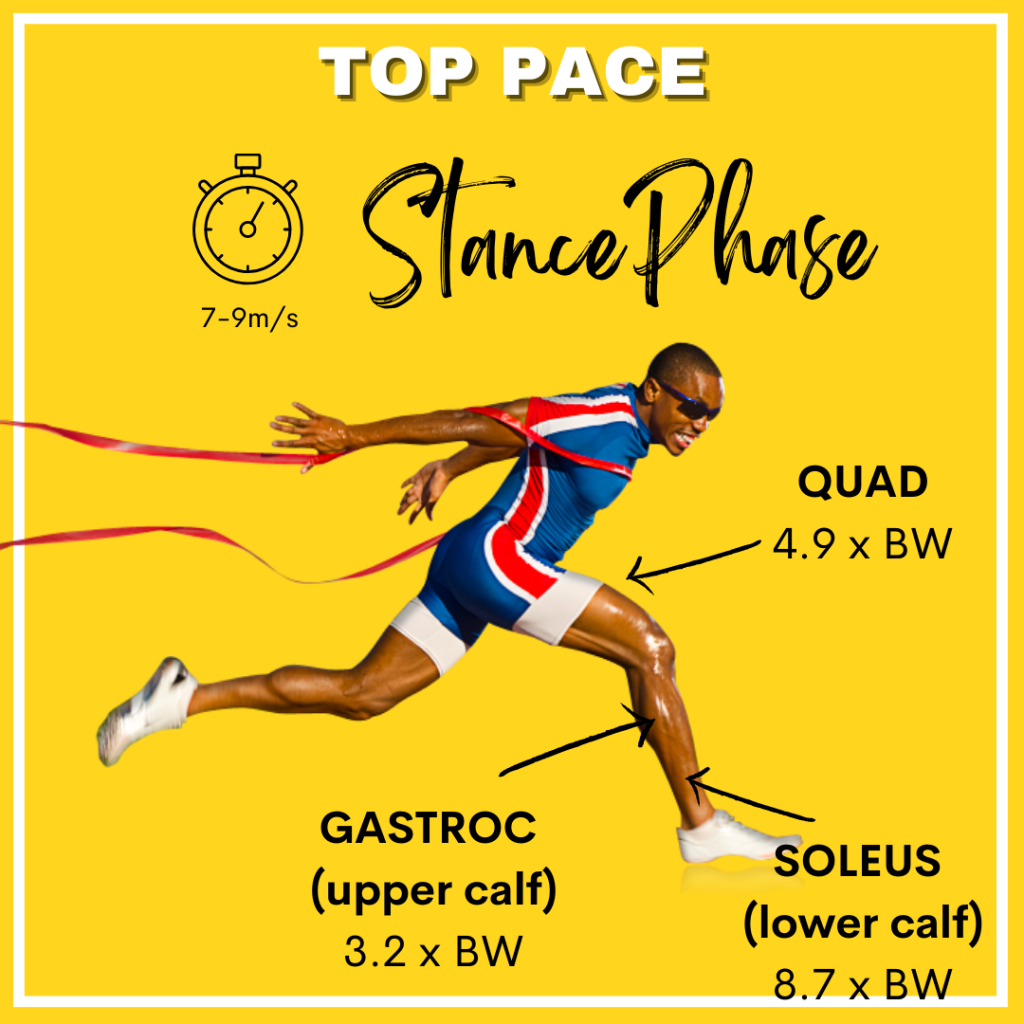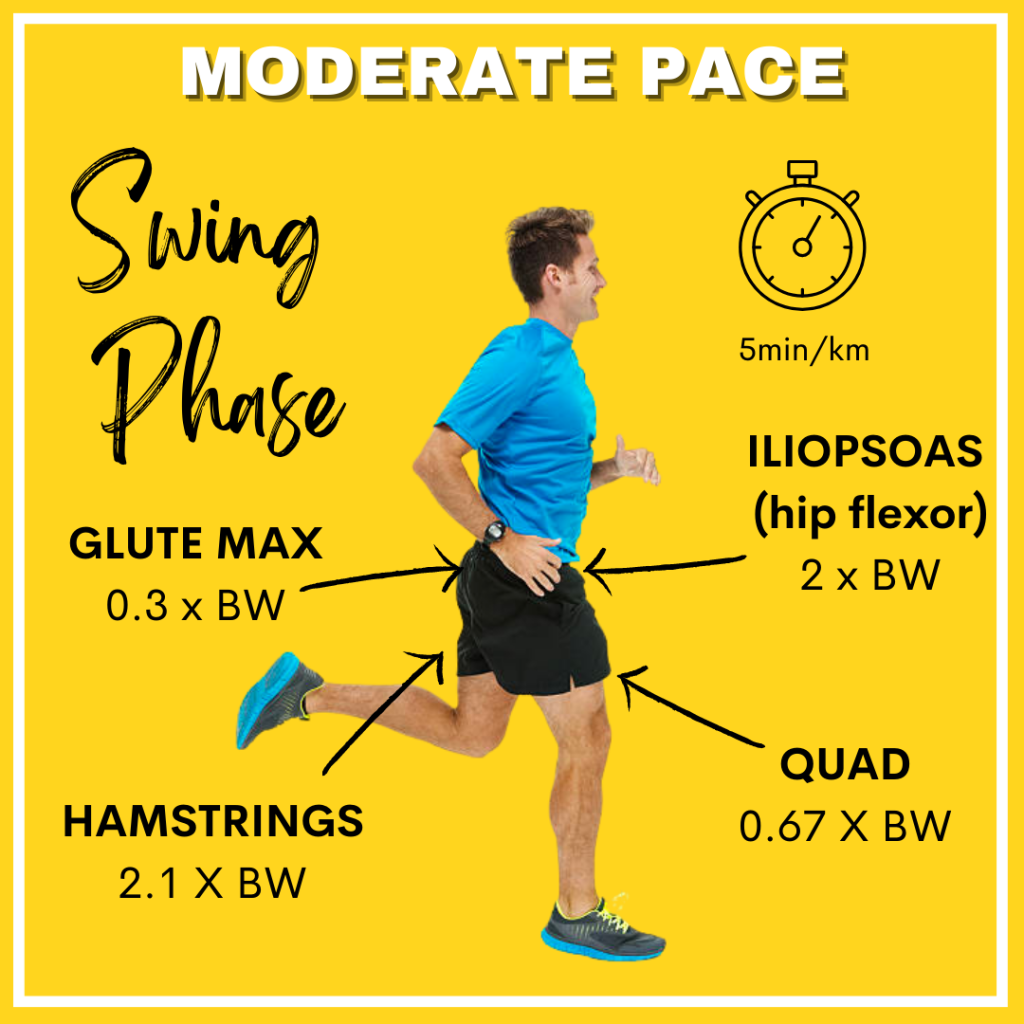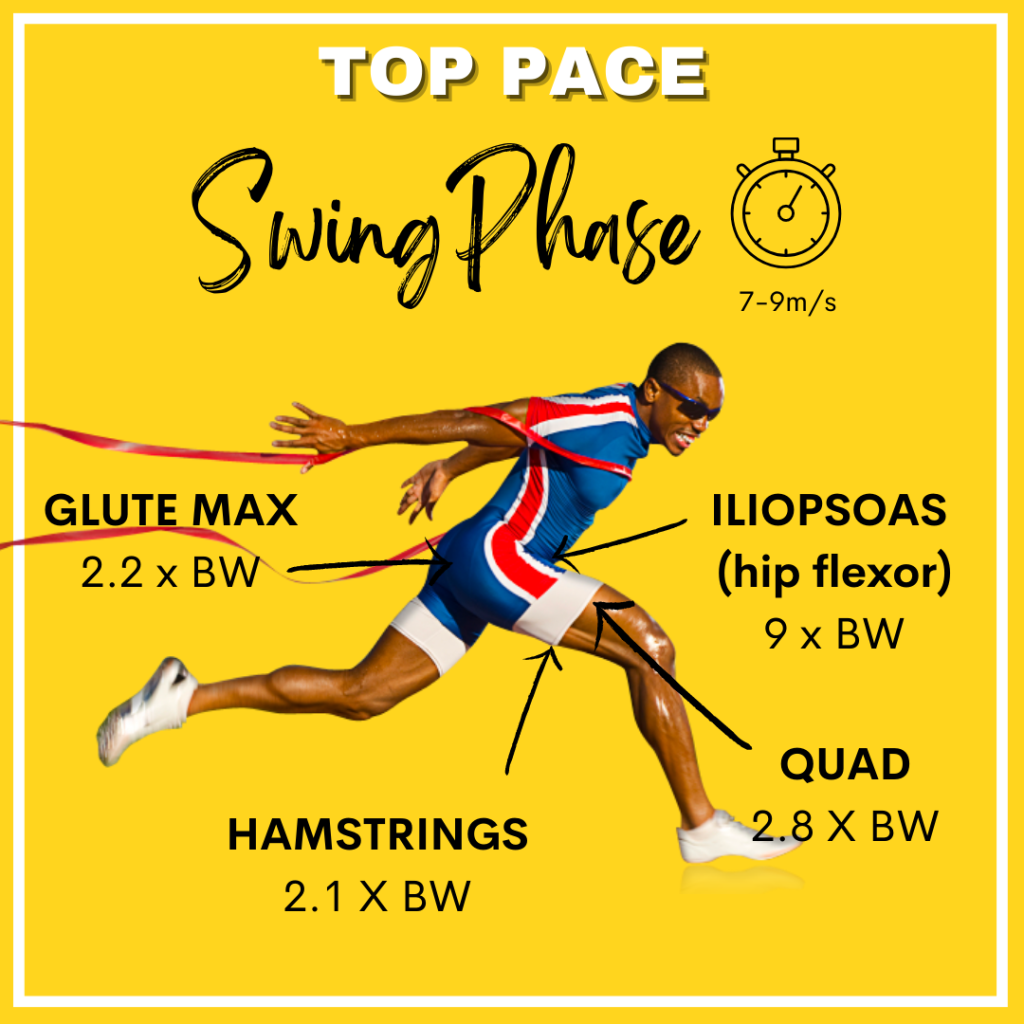 It's through research like this we are able to assess individuals for strength deficits and other aspects such as poor movement patterning which could have contributed to their injury. Once we have an understanding of this we can develop 'rehab' to address injuries and a prehabilitation program to help prevent them from occurring again in the long term.
Hopefully this gives you an insight into potentially why injuries come about and why you need more than just passive therapy to treat it.
If you are interested in an appropriate strength program for any physical activity endeavour our allied health team can use Vald technology and physical assessments to formulate an appropriate program to address your needs.
If you have any questions, please feel free to contact our osteopaths or physiotherapists to find out how we might be able to help you.
References
Dorn, T. W., et al. (2012). "Muscular strategy shift in human running: dependence of running speed on hip and ankle muscle performance." J Exp Biol 215(Pt 11): 1944-1956.)
Ireland, M. L.; Willson, J. D.; Ballantyne, B. T.; Davis, I. S., Hip Strength in Females With and Without Patellofemoral Pain. Journal of Orthopaedic & Sports Physical Therapy 2003, (33), 671-676.
Mann R.A. (1989) Biomechanics of running. In D' Ambrosia, RD and Drez D: Prevention and treatment of running injuries, ed 2. Slack, New Jersey, 1989
O'Neill, S., et al. (2018). "Acute sensory and motor response to 45-s heavy isometric holds for the plantar flexors in patients with Achilles tendinopathy." Knee Surg Sports Traumatol Arthrosc.
O'Neill, S., et al. (2019). "Plantarflexor strength and endurance deficits associated with mid-portion Achilles tendinopathy: The role of soleus." Physical Therapy in Sport 37: 69-76.